Standard and Custom Pallets/Skids
We are Southern California's pallet/skid experts, with over 50 years' experience custom designing and building highly engineered pallets. Whether you have one item or a large volume, you can count on Orange County Crating to accurately determine whether a pallet is appropriate for your shipment, and if so, to design, engineer and manufacture the perfect one for your item(s) with fast turnaround.
We can build your pallet(s) per your specifications, or we can calculate the specifications for you and create a custom design. We offer a range of options, including 2-way or 4-way plywood pallets, and packaging with Skid-Mates, foam or shock absorption.
We've developed an advanced computer system that helps us design and price the appropriate shipping container or pallet for your item(s). Our precise engineering saves you money, because our pallets are not over-engineered with extra materials.
Reconditioned Pallets
We offer reconditioned pallets at a significant savings off of new pallets. All of our reconditioned pallets are thoroughly inspected to ensure structural quality before use. The standard sizes for reconditioned pallets are 36" x 36", 42" x 42", 48" x 40", and 48" x 48".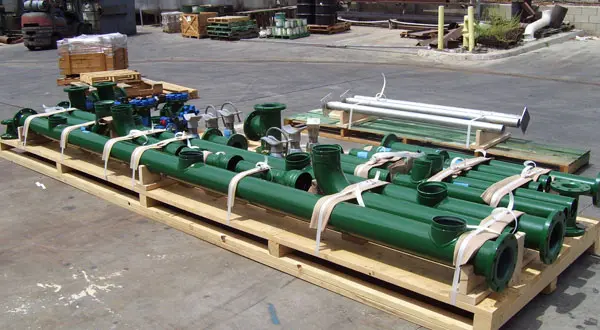 Skidded pipe components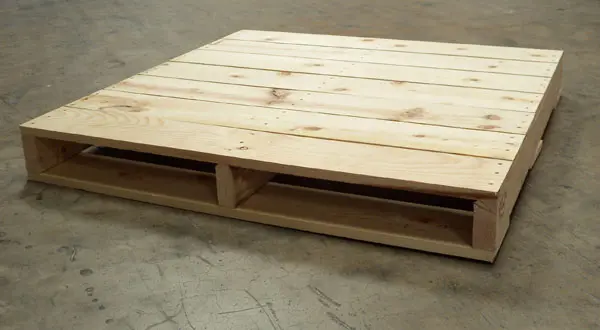 Strong standard pallet