Meet Orange County Crating--The Top Provider of Custom Wooden Box, Crates & Pallets/Skids for Newport Beach, CA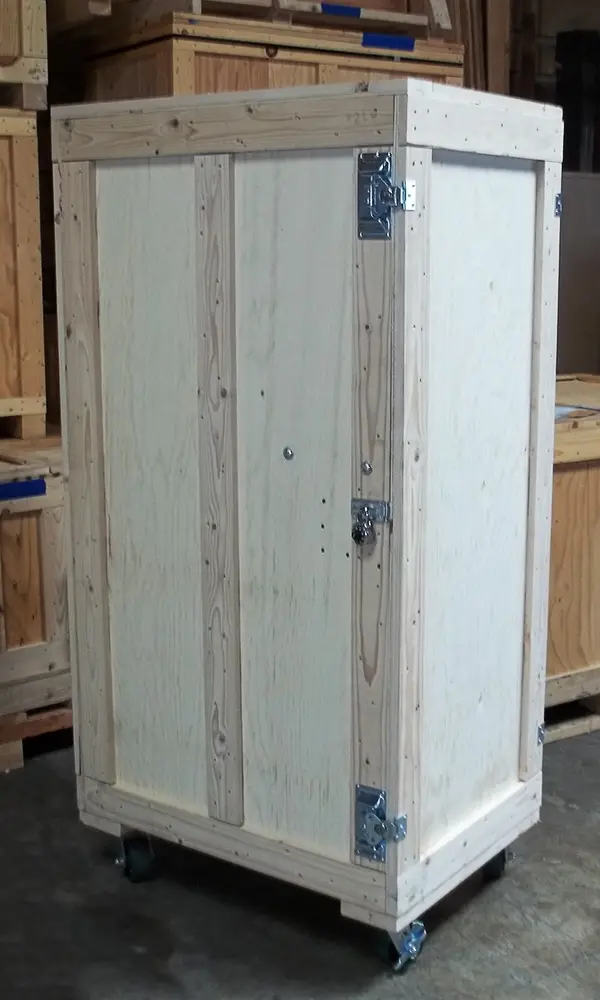 Orange County Crating is the one-stop crating and shipping solution for residential, commercial, and industrial clients throughout Newport Beach. We offer cost-effective, customized packaging, crating, and/or shipping to meet the needs of every industry. We have over 50 years of experience designing and building wooden boxes, crates, and pallets/skids, as well as the internal packaging needed to protect and secure items of any size, dimension, or weight. Our loyal team of packaging experts--some of whom have worked with us for over two decades--have the knowledge and expertise to determine the best container and shipping options to successfully and safely transport your items without any over-packaging. Call today for a fast and free quote.
At Orange County Crating, we have been in business in Southern California since 1971--when it was a small business in Charlie and Marie Mayo's garage. In 1974 our family-owned business moved to a Santa Ana lumberyard, and in 1990, Orange County Crating built its present facility in Orange, California, where our crating, packing, and shipping business continues to grow. Today, Orange County Crating continues to offer Newport Beach and other Orange County communities high-quality custom packaging and shipping solutions at a great price--all while retaining our foundational values of highly personalized service, honest advice, and uncompromised integrity.
With Orange County Crating, you can rest assured that you'll always benefit from:
Precise engineering of your packaging. We use our exclusive, advanced software to determine and design the most effective box, crate, or pallet to meet your needs without any extra dimensions or materials, ensuring that you only pay for what your shipment absolutely requires.
Thorough knowledge of international shipping standards including the ISPM 15 heat treatment requirement.
Partnership with most domestic and international shipping providers for the most competitive rates as well as opportunities for negotiated discounts.
As a full-service packing and shipping company, Newport Beach customers can trust that we'll take care of every aspect of your shipment. In addition to custom-made wooden boxes, crates, skids, and pallets, we also provide freight forwarding; reliable flat rack wrapping, strapping and container blocking; household packing and crating; business and assembly line relocation services; and more. Plus there is never a size or weight requirement or limit to take advantage of our services.
Interested in learning more about Orange County Crating's crating and shipping services? Call us today for a free consultation and estimate.