Orange County Crating--Your Number One Resource for Exceptional Crating, Packaging and Shipping Services, Cypress, CA
Orange County is Cypress's best source for cost-efficient and reliable crating, packaging, and shipping. We specialize in custom-built wooden boxes, crates, and pallets, but also offer refurbished pallets. Our staff consists of trusted packaging experts--many with over two decades of experience--who can be trusted to determine the precise packaging needs of any item. We handle shipments of any size, weight, and dimension, and offer freight forwarding to anywhere in the world at highly competitive rates. Call today for an accurate, comprehensive quote; quotes are free and can be calculated in minutes.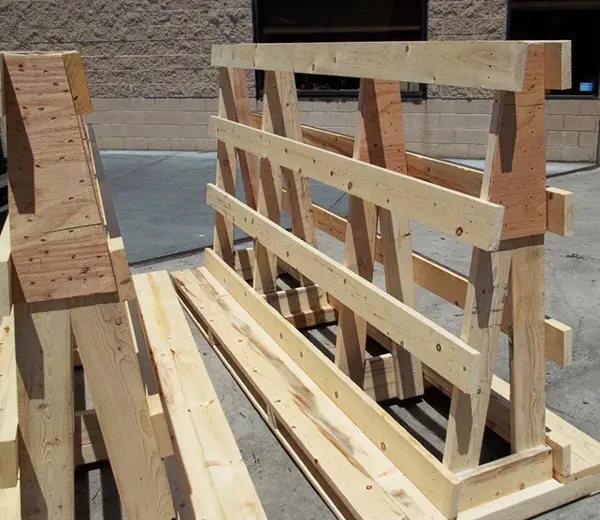 Orange County Crating, Over 50 Years of Dedicated Service to Cypress & Surrounding Southern California Cities
In 1971, Charlie and Marie Mayo founded Orange County Crating in the garage of their Santa Ana home. Within three short years, business had grown fast enough to allow them to move to a Santa Ana lumberyard and start hiring additional employees. By 1990, Orange County Crating moved to an even larger facility in Orange, CA, to accommodate its continued growth. Today, more than 50 years after their humble beginnings, Orange County Crating is one of Southern California's leading packaging, crating, and shipping companies. Still, its clients can count on Orange County Crating for superior personal service and careful, dedicated attention to every job.
Here are just a few of the special features that Orange County Crating offers each of its clients in Cypress and beyond:
Precise engineering of your custom packaging facilitated by our proprietary software, ensuring cost savings because none of our custom boxes, crates and pallets have unnecessary packaging, materials, or dimensions
Comprehensive knowledge of all international shipping rules and regulations, including the ISPM 15 heat treatment requirement
No limits on volume or weight for any items we package and ship
Solid professional partnerships with domestic and international shipping providers for the very best in negotiated discounts
If you'd like additional information about Orange County Crating's packaging and shipping services in Cypress, call us today to schedule a free consultation.