With Thousands of Satisfied Clients Since 1971, Orange County Crating is Irvine, CA's Best Choice for Reliable, High-Quality Packaging, Crating & Shipping
With our highly engineered standard and custom wooden boxes, crates, and pallets at cost-effective rates, personalized customer service and over 50 years of expertise, Orange County Crating offers incredible value to all of our residential, commercial and industrial clients in Irvine and beyond. Since 1971, we have been providing thousands of satisfied customers with full-serving packaging, crating, and shipping. Here are just a few of the many clients we've served throughout Southern California:
Government Agencies
Aerospace and Defense Companies
Art & Antique Dealers
Galleries and Museums
Auction Houses
Private Collectors
Individuals and Families
Industrial Manufacturers
Laboratory Facilities
Commercial Businesses
Trade Show Exhibitors/Organizers
Motorcycle Dealers and Collectors
Automotive Manufacturers
Telecommunication Companies
Electronics and Computer Companies
Hospitals
and Many More!
With such a wide range of satisfied clients, it's no surprise that Orange County Crating has developed an impressive reputation for reliability, service, and value.
No matter what you need to ship or move, Orange County Crating can help. Our employees have years of experience (and some have been with us for decades) and have the knowledge and capabilities to determine the right packaging for your needs. We'll design a packaging solution that will ensure your cargo arrives at its final destination safely without including any over-packaging. Our experts will also provide you with shipping coordination services. As part of this service we'll find you the most competitive price for your shipment and often negotiate special discounts.
For your next shipment, call on Orange County Crating, Irvine's trusted packaging, crating and shipping resource for over 50 years. We are a local, family-owned business and a certified supplier of wooden shipping containers and crates.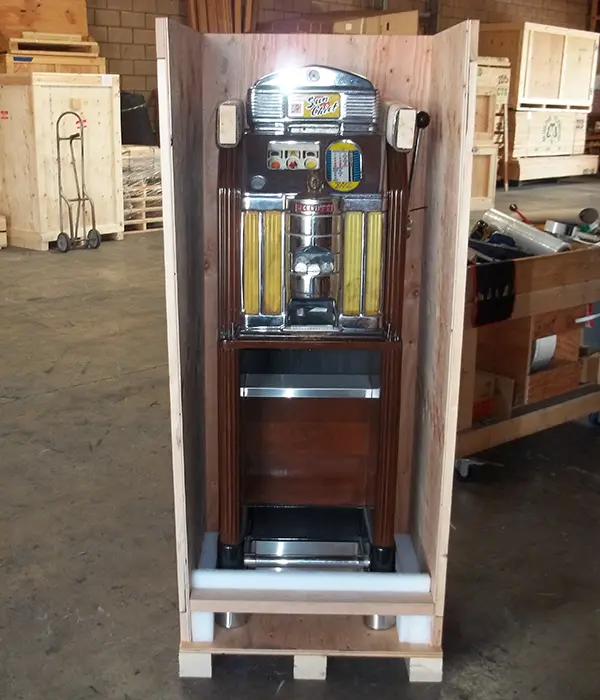 Highly Engineered Custom Packaging Solutions for Irvine, CA
Orange County Crating has a very special tool for designing the best customized crating and packaging solutions for our clients in Irvine: a highly advanced computer program that we designed to give us the capability to design, engineer and manufacture precisely the right box, crate or pallet for shipments of any size, weight or dimension. Our software also gives us the ability to provide an accurate quote for your packaging and shipping solution in just minutes. While this software is a critical tool, we would not achieve the successful results we have come to expect if it weren't for our team of professionals who average over a decade of experience. Our professional team works closely with each client to determine the safest and most effective solutions for their unique crating and shipping needs. And, we stay in communication with you throughout the entire process, ensuring that everything runs smoothly and efficiently, from start to finish
Ready to plan your next shipment? Give Orange County Crating a call to learn more about our exceptional crating and shipping services for Irvine businesses and residents.