Orange County Crating - The Premier Supplier of Crating & Shipping Services to Los Angeles County, CA for
Over Five Decades
There are more than a few reasons why Orange County Crating has become the premier purveyor of crating and shipping services for Los Angeles County and other Southern California communities. We feature:
Over 50 Years of Solid Experience and Expertise
Precision Craftsmanship in the Design & Construction of Custom Wood Boxes, Crates & Pallets
Outstanding, Personalized Customer Service
Negotiated Discounts with Domestic & International Shipping Providers
Orange County Crating specializes in offering Los Angeles County custom solutions to all of their packing, crating, and shipping needs, including standard and custom-built wooden crates, boxes, and pallets/skids; business relocation services; flat rack wrapping and strapping; freight forwarding; and more.
Founded in 1971 by the husband and wife team of Charlie & Marie Mayo, Orange County Crating takes special pride in being a family-owned and operated business with long-term employees (some of whom have been with the company for over 20 years). Together, they provide specialized, personal service that truly sets Orange County Crating apart from the competition. Not only can we manufacture the precise packaging you need to safely and successfully ship your cargo, but we can also ensure that your shipping is handled by a trustworthy shipping provider who will get your cargo safely to its final destination, whether its across town or across the globe. From start to finish, we'll provide you with honest, expert advice to meet your crating and shipping needs in Los Angeles County at cost-effective price.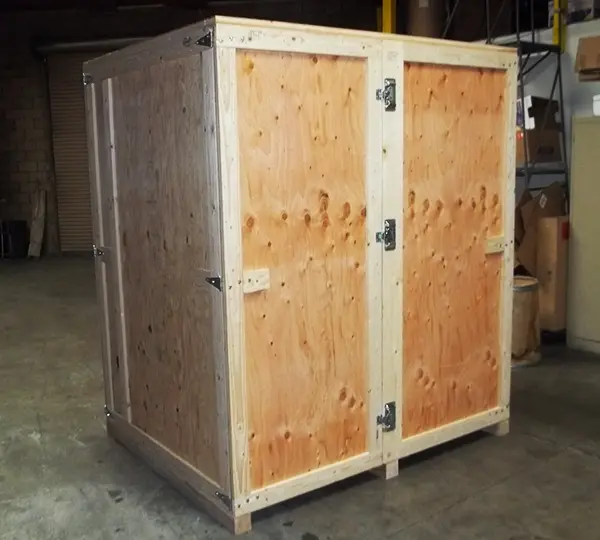 Orange County Crating's Extensive Custom Wood Packaging Options for Los Angeles County, CA
Orange County Crating offers Los Angeles County a wide selection of wooden boxes, crates, and pallets. We can make any wood box, crate, or pallet to your exact specifications or we can use our advanced computer program to design a shipping container to fit your cargo. We can create solutions for items of any size or weight using our advanced computer program and the expertise of our crating specialists.
Here are some of the packaging options we offer our Los Angeles County clients: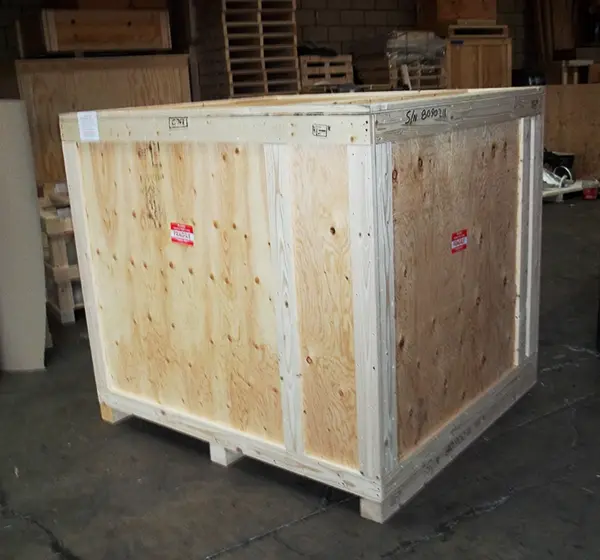 Custom Wooden Boxes for Los Angeles County, CA
Over the last five decades, we've crated and shipped thousands of items with our high-quality, sturdy wooden shipping boxes. Los Angeles County customers come to us when they need a custom wooden box to transport large machinery, electronics, medical equipment, artwork, antiques, motorcycles, and more. We not only custom fit their box, but we also supply any flexible packaging (barrier bags, shrink wrap, etc.), internal cushioning or bracing that will be needed for safe and secure transport. We are a certified supplier of wooden shipping containers and can meet all international heat-treated lumber requirements. Call today to discuss your wooden box needs.