Meet Orange County Crating, Westminster, CA's Most Trusted Crating, Packaging & Shipping Provider
Orange County Crating is proud to be Westminster's most trusted one-stop provider for crating, packaging, and shipping. We are a licensed, family-owned business with over 50 years of experience in creating customized packaging solutions. Our highly trained professionals use their extensive knowledge and expertise with our self-developed computer software to determine the best shipping and packaging solution for each of our Westminster clients. No job is too big or too small, and we offer our same premium service without any minimum requirements. Whatever your cargo, we'll safely and securely package and ship it to any domestic or international address.
As one of the leading crating and shipping companies in Southern California since 1971, we've supplied thousands of satisfied clients with exceptionally high quality boxes, crates, and pallets, as well as a full range of shipping services. We are a certified supplier of wooden crates and shipping containers, and fully compliant with all international shipping regulation, including heat-treated lumber requirements. While we primarily manufacture wooden packaging, we are also highly experienced in flat rack wrapping and strapping, container blocking, business/home relocation packing and coordination, on and off-site packing, freight forwarding, and wooden pallet reconditioning.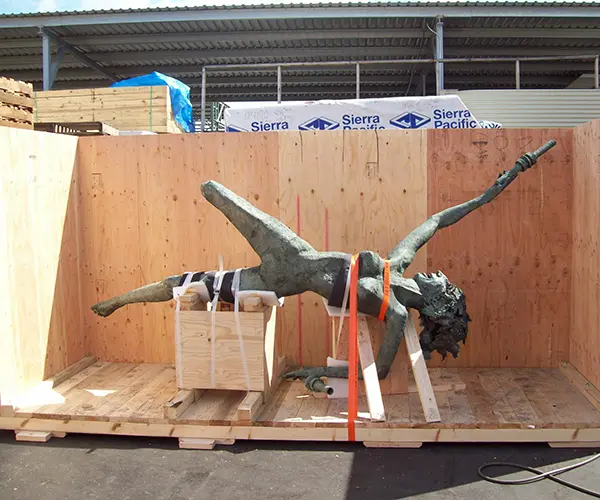 Whatever crating, packaging, or shipping services you require, our experts will work with you personally to ensure your complete satisfaction. We know how to meets the needs of residential and commercial clients throughout Westminster, including clients from aerospace and defense, electronics and technology, the automotive industry, fine arts and antiques, and more.
For more information on Westminster's best value for packaging and shipping services, watch our video, and call us for your free instant quote online, on-site, or over the phone from one of our experienced professionals.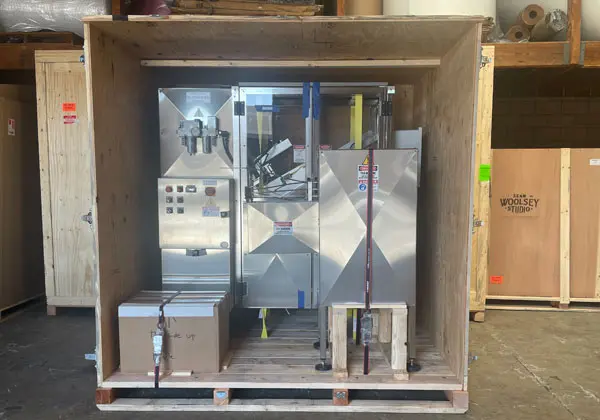 Orange County Crating's Custom Packaging Options for Westminster, CA
Premium Quality Wooden Shipping Boxes for Westminster, CA.
As Westminster's packing, crating, and shipping specialists for over 50 years, we provide expertly engineered custom-designed wooden box that are capable of safely and securely shipping any type of item, regardless of size, fragility, weight, temperature sensitivity, or domestic or international shipping address. Our fully-enclosed wooden boxes are the best shipping solution for you if your item is highly valuable, requires great care, or has many pieces/components. As you can imagine, there are a number of factors to take into account when choosing the best shipping solution and box to suit your particular needs and OC Crating knows how to ask all the right questions to identify them. Call us today for a free wooden shipping box/container quote.