Welcome to Orange County Crating: Moreno Valley, California's Most Reliable Crating, Packaging,
and Shipping Company
Orange County Crating is trusted by thousands of Southern California clients to provide reliable crating, packaging and shipping services at a great price. Our past clients include those from nearly every type of industry and many from the Moreno Valley area. Over the last 50 years, we've continuously improved our services and now are viewed as a local leader in crating, packaging, and shipping. Our team members are skilled and knowledgeable in all aspects of crating, packaging and shipping, and many of them have worked with us for over 20 years. With every client, we provide professional, personalized service; precision crafting for all of our wooden packaging solutions; and competitive rates on all packaging materials and shipping services.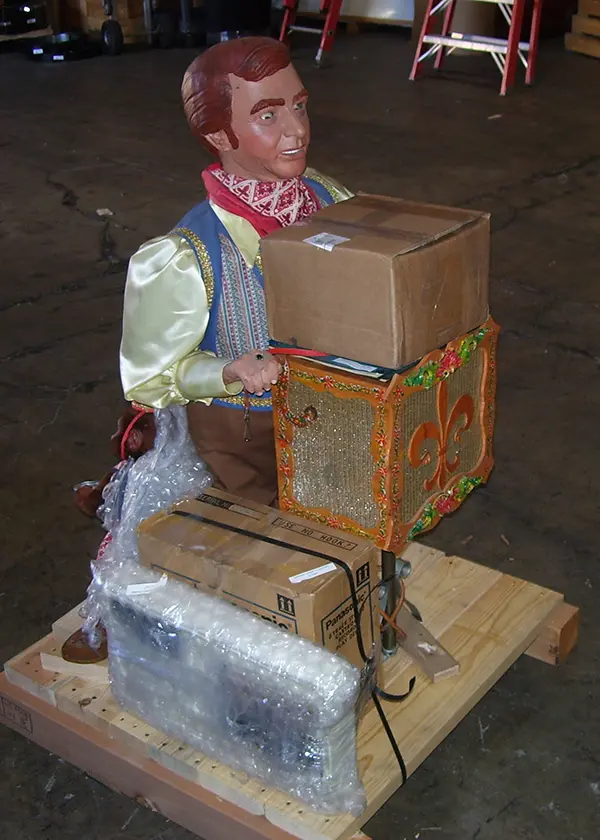 At Orange County Crating, we can package and ship anything (except HAZMAT items) for our Moreno Valley customers--no order is too small or too large. We not only have the capacity to accommodate items of any size or weight, but we also have the expertise to design and manufacture the necessary packaging to ensure your cargo will arrive at its final destination is excellent condition. We use our state-of-the-art, proprietary computer software to accurately determine the best packaging solution and to calculate the precise specifications for your box, crate, or pallet/skid and any interior packaging, such as cushioning, blocking or bracing elements.
We not only design, engineer and manufacture the precise custom packaging our clients require to safely ship their cargo, but also ensure that our Moreno Valley client's shipping arrangements are safe, secure and as cost-efficient as possible, We offer negotiated discounts for both domestic and international shipments, and keep track of our clients' items so they can receive ongoing updates until the item gets to its designated recipient.
Orange County Crating is the preferred provider for crating, packaging and shipping services for Moreno Valley businesses and residents. We're a family-owned crating company and a certified supplier of wooden crates and shipping containers. Work with us for all your crating, packaging, and shipping needs. We provide unbeatable service and rapid turnaround times.
Questions? Give us a call and our crating and shipping experts will be be happy to answer them for you. Also, quotes are free and available in minutes.