Orange County Crating: Specialists in Custom Crating, Packaging & Shipping Services for Chino and Chino Hills, CA
Orange County Crating is Chino and Chino Hills's premier provider of custom crating, packing, and shipping services. We have served the needs of thousands of commercial, industrial and residential clients over the last 50 years and built a reputation for excellent customer service, dependable packaging solutions, and competitive pricing. As a full-service packaging, crating and shipping company, we provide:
Custom Wooden Boxes, Crates & Pallets/Skids
Military/Aerospace Packing & Crating
Large Machinery Packing & Crating
Business/Assembly Line Relocation Packing & Crating
Art/Antique/High Value Packing & Crating
Computer/Electronics Packing & Crating
Household Packing & Crating
Medical & Laboratory Equipment Packing & Crating
Motorcycle/Auto Packing & Crating
Flat Rack Wrapping and Strapping/Container Blocking
Domestic & International Shipping Coordination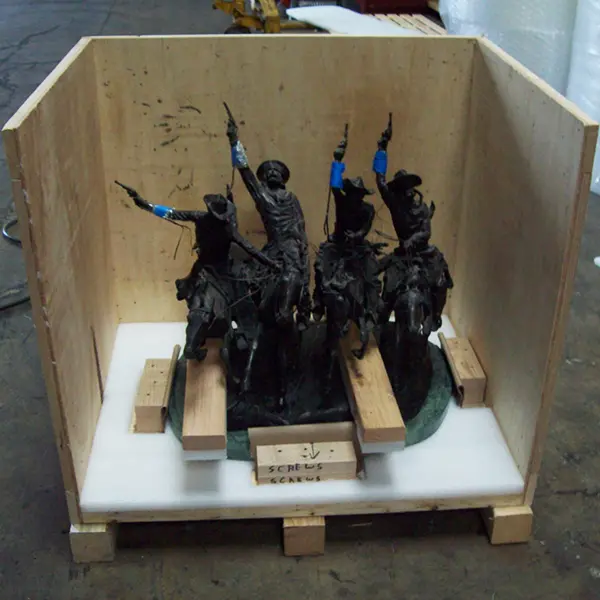 All of the above services are provided by our dedicated packaging experts who have packaged, crated, and shipped items a broad range of items for many different industries. In fact, many of our employees have been with us for over 20 years and their accrued knowledge and experience is easy to see in every aspect of their work, from their professional consultations to the quality of the craftsmanship used in building each box, crate, and pallet.
Orange County Crating is a certified supplier of wooden boxes, crates and other wooden shipping containers. We stay up to date and in compliance with all international rules and regulations for shipping, including international heat-treated lumber requirements. Whether your shipment is business or personal, call on the most reliable and trusted provider of crating and shipping services for Chino and Chino Hills: Orange County Crating. Quotes are free and available in minutes.