Welcome to West Covina, CA's Preferred Resource for Exceptional Packaging, Crating and Shipping Services: Orange County Crating
Orange County Crating has established a formidable reputation over the last 50 years as Southern California's preferred resource for high-quality packaging, crating and shipping. This reputation is built upon the exceptional experience of thousands of satisfied customers from West Covina and other cities throughout Southern California. We offer cost-effective packing and shipping solutions for items of all sizes. Our specialty is custom designing and manufacturing wood boxes, crates, pallets and skids, but we also excel at on-site and off-site packing, coordinating business relocations, flat rack wrapping and strapping and freight forwarding services. Additionally, we offer a broad range of wood boxes, crates, pallets and skids, and can design all necessary internal packaging to secure, protect, and cushion your cargo throughout transit.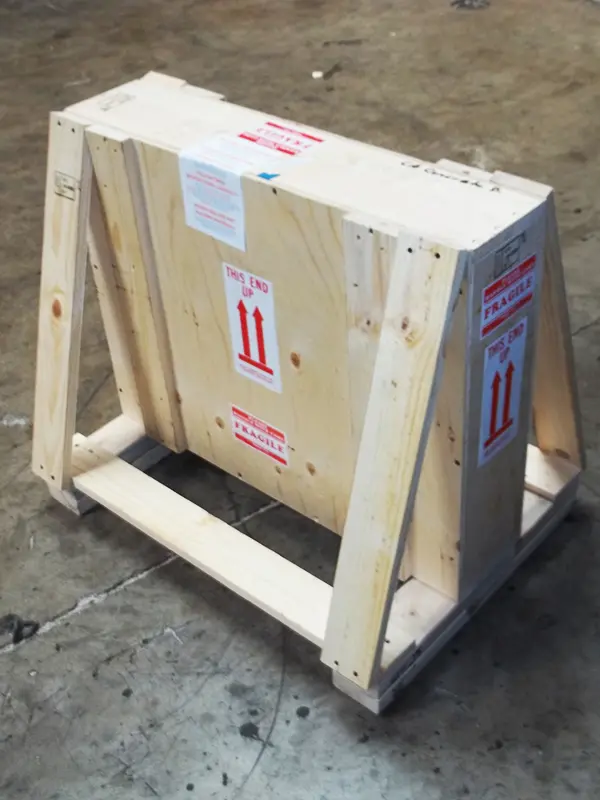 Orange County Crating handles everything from individual small items like a precious antique bracelet to industrial machinery as large as 80,000 lbs., and from single households to whole manufacturing lines. We can arrange shipment of these items to ANY destination--anywhere in the country and the world. We use our exclusive software to determine the exact specifications of your shipment, then design, engineer and manufacture custom crates, boxes or pallets specifically to those specifications--often in as little as one day.
Our team of exceptionally knowledgeable and experienced professionals works closely with you throughout every step of the process, ensuring that your items receive precisely the right sized box, crate, or pallet, are securely packaged, and safely shipped at the best possible price. The majority of our employees have been with us for over 20 years and take pride in the great value we offer our West Covina customers. Plus, they have successfully shipped thousands of items, including military cargo, computers, electronics, fine arts, antiques, household goods, industrial machinery and equipment, and more, to destinations across the globe.
There's a very clear advantage to having Orange County Crating cover both your crating and shipping services: We provide comprehensive and unmatched quality control throughout every step of the process, from your initial FREE and accurate estimate through final delivery. That's why more business and residential clients in West Covina rely on Orange County Crating to meet all of their crating and shipping needs.
Orange County Crating is a certified supplier of wooden crates and shipping containers and we stay fully up-to-date and compliant with all shipping rules and regulations, including international requirements for heat-treated lumber. Call now for a free quote that can be prepared for you in minutes.