Exceptional Custom Packaging, Crating & Shipping at Cost-Effective Prices for Upland, CA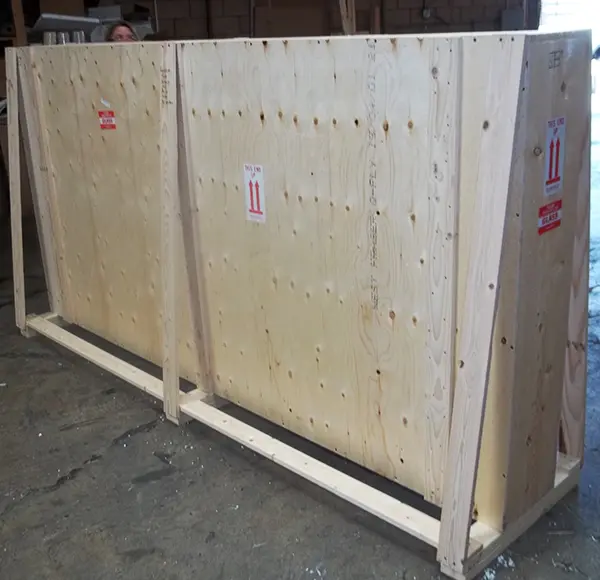 Founded in 1971, Orange County Crating has a solid reputation throughout Upland and Southern California for providing exceptionally high quality custom wooden crating, packaging and shipping services. When the company started business over 50 years ago, founders Charlie & Marie Mayo set a standard for superior professional expertise and personalized customer service that has yet to be matched. That standard is seen in the execution of every box, crate and pallet, from its design to its construction, as well as the care put into any required internal support and cushioning and freight coordination. Our crating and shipping specialists--many who have been with our company for over 20 years--not only ensure you have the perfect packaging for your cargo, but also receive the best pricing for your packaging materials and freight-related costs.
A certified supplier of wooden crates and shipping containers, Orange County Crating is in compliance with all international rules and regulations for shipping, including international heat-treated lumber requirements. Call today; we can package and ship any item of any size, weight, and dimension, and quotes can be prepared in minutes for our Upland clients.
Orange County Crating: Serving the Residential, Commercial & Industrial Packaging & Shipping Needs of Upland, CA
For over five decades, Orange County Crating has served the auto, art, auction, aerospace, defense, electronics, manufacturing, medical, relocation and trade show industries, as well as small businesses and private individuals, to package and ship a broad range of items:
Defense and Aerospace Equipment
Computers, Electronics and Telecommunications Equipment
Large Machinery and Equipment
Medical and Laboratory Equipment and Devices
Automobiles and Motorcycles
Antiques, Fine Artwork and Collectibles
Office, Industrial and Assembly Line Equipment
Trade Show Booths and Supplies
Household Goods, Furniture and Appliances
Need to ship your motorcycle overseas for a European tour? Ship an MRI to a leading research facility? Relocate your assembly line to a different city? For the very best crating, packaging and shipping services for Upland, call the company you can trust: Orange County Crating.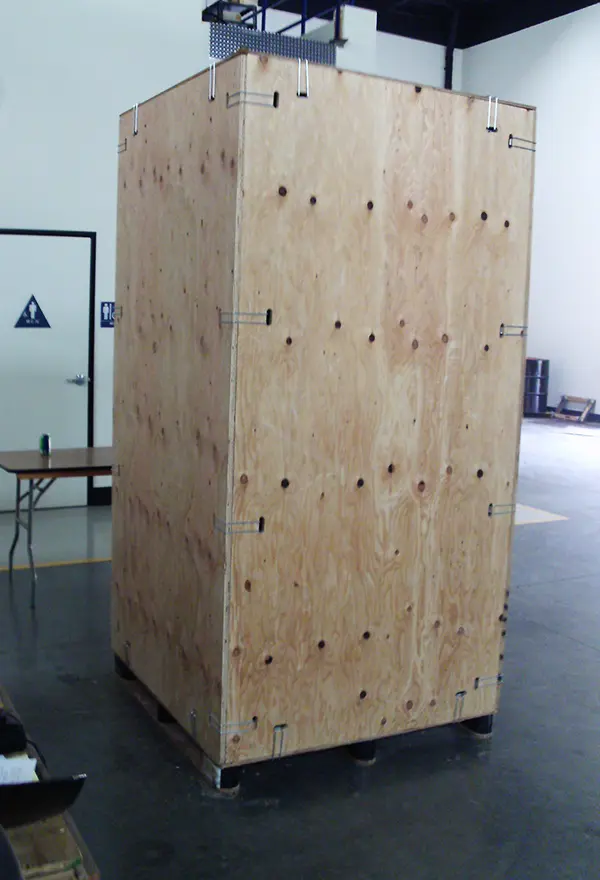 Call Orange County Crating Today For A Free Consultation And Estimate
Orange County Crating: Supplying Superior Packaging & Crating Solutions for Upland, CA Since 1971
Orange County Crating offers a broad range of high quality, well-made custom packaging and crating solutions to meet the needs of Upland's businesses and residents:
Wooden Box Enclosures for Upland, CA -- All Custom-Made.
Orange County Crating uses its own highly specialized, proprietary software to accurately measure the precise specifications of your shipment, then calculate the dimensions of the ideal custom wooden box container and offer you a quote. Once our proposal is accepted, we custom design and manufacture your wooden shipping box along with any special packaging requirements or considerations for domestic or international shipping. Call us today to learn more about our standard and custom wooden enclosures, or to schedule a free estimate.
Custom-Made Crates for Upland, CA
Orange County Crating specializes in highly engineered crates. Our crates differ from a wooden box in that they usually are "open sided." By using a wood crate rather than a full wooden enclosure, our Upland clients can still transport certain items safely and securely but with the unnecessary costs due to excessive packaging and its associated weight. We offer custom-built open-sided wooden crates in any size. Our wooden crates are exceptionally well-built, and can feature heat-treated wood to meet all international shipping requirements. Crates are ideal for cargo with a sturdy frame, such as industrial equipment or machinery, and no loose parts Call us today to learn more about our standard and custom wooden crates, or to schedule a free estimate.